Support MOMS Foundation While Shopping!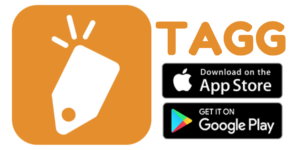 Together a Greater Good
Step 1. Download the TAGG app.
Step 2: Shop at one of the participating vendors in Omaha or Lincoln. Open the app and take a photo of your receipt.
Step 3. Choose Metro Omaha Medical Society Foundation as your cause and the vendor will donate 5% of your purchase price to MOMS Foundation.
Step 4. Share your good deed with friends on social media (and in person) and encourage them to TAGG for MOMS Foundation

Amazon Smile
When you shop online at Amazon, go to smile.Amazon.com instead. The site is exactly the same as Amazon.com, BUT Amazon will donate 0.5% of each of eligible purchases back to MOMS Foundation. It's really easy. Your same email and password work to sign in to smile.amazon.com. Once there, you can pick your charity of choice and that's it.  Just be sure to visit smile.amazon.com every time you normally visit Amazon to make sure your eligible purchases are having a portion of the price donated to the MOMS Foundation. Get your friends and family to do the same thing, and your gifts will quickly add up to benefit MOMS Foundation!
See our 2018 Foundation Annual Report for a list of community organizations supported by MOMS Foundation dollars! Thank you in advance for your support!