Omaha area physicians, residents, fellows, & medical students:
We invite you to attend a lecture-recital exploring the influence of music in medicine and mental health performed by Dr. Richard Kogan, an internationally known and Julliard trained concert pianist and physician.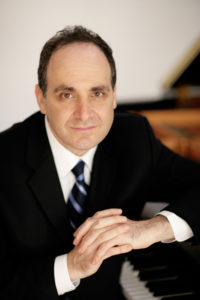 Richard Kogan, MD has a distinguished career both as a concert pianist and as a physician. A graduate of Julliard and Harvard Medical School, he is currently Clinical Professor of Psychiatry at Weill Cornell Medical College and Artistic Director of the Weill Cornell Music and Medicine Program.
Dr. Kogan has gained international renown for his lecture-recitals that explore the role of music in healing, and the impact of psychological forces and mental and physical illness on the creative output of the great composers. Praised for his "exquisite playing" by The New York Times, Richard has been described by The Boston Globe as having "somehow managed to excel at the world's two most demanding professions."
View his TEDMED talk here.
Date: Tuesday, March 26th, 2019
Location: UNO Strauss Performing Arts Center (6305 University Dr N, Omaha, NE 68182)
Time: 6:00 pm – Reception, 7:00 pm – Lecture-Recital
There is no cost to attend. Please register below.
Sponsored by: