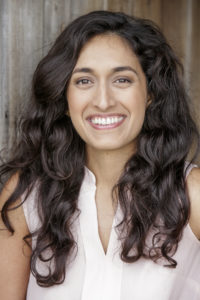 RESCHEDULED TO NOVEMBER 5
Not your everyday Zoom event.  Join your peers for a night of connection and laughter featuring Priyanka Wali, MD, internal medicine physician and stand-up comedian.
Named by Refinery29 as "50 Female Stand-Up Comedians You Need To Know", Priyanka Wali is a stand-up comic who performs routinely all through out the United States and abroad, including corporate gigs, casinos and comedy clubs. She has been featured on KFOG Radio, Women's Health Magazine, The Today Show, Business Insider, Uproxx, Cosmopolitan, India Currents Magazine, and Healthline. She truly believes laughter is the best medicine, but likes to cover her bases as a board-certified practicing physician in Internal Medicine too..
Event open to all Omaha -area healthcare providers – membership not required.
Brought to you by:
Metro Omaha Medical Society Foundation through a grant from the COPIC Medical Foundation.
(CLICK HERE) THEN ENTER MEETING ID & PASSCODE BELOW
Meeting ID: 872 5255 5001
Passcode: 720775
Or connect by phone:
(312) 626 6799