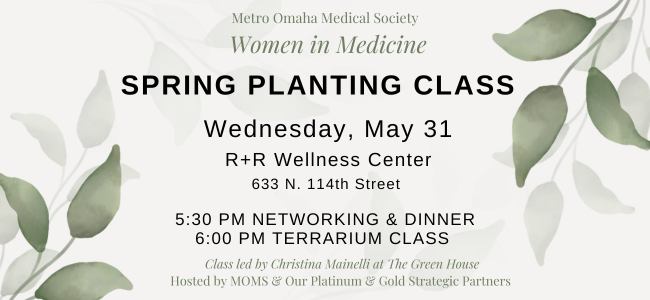 Join Women in Medicine for the first event of the year!
5:30 PM Networking & Dinner  |  6:00 PM Terrarium Class
Christina Mainelli from The Green House will be leading a spring planting class and showing each participant how to make her own terrarium that she can take home.
MOMS will cover the first $25, and participants will pay the balance of $37.60 (includes taxes) at the time of the class. The Green House will accept payment by cash or card the day of the event.
Registration Closed.
Sponsored by our Platinum & Gold Strategic Partners: