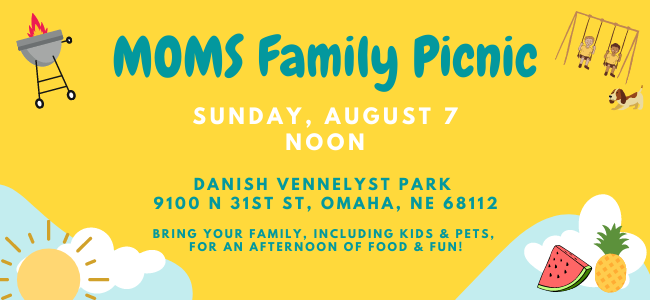 MOMS members are invited to bring their families, including kids and pets, to our summer picnic. There will be family-friendly activities,  a playground, and an indoor facility with air conditioning. There is plenty of indoor and outdoor space, so plan to join us rain, shine, or heat wave!
We will provide grilled lunch, sides, and beverages for all. There is no cost for MOMS members and their families.
Registration closed.
Sponsored by MOMS Strategic Partners:
COPIC
QCR
Core Bank
Renaissance Financial
Vandenack Weaver Truhlsen LLC
Boys Town National Research Hospital
Cline Williams
Five Nines
Koley Jessen
Run Networks
UBT
Lutz
Methodist