The Metro Omaha Medical Society has developed the Strategic Partnership program.  These Partners are a group of carefully selected organizations who work closely with the health-care industry and provide expertise, products or services for the benefit of local physicians. We encourage you to talk with our Strategic Partners listed below to meet your personal and professional needs.
In addition, the generous financial support of these Strategic Partners assists the Metro Omaha Medical Society in providing members valuable educational programming, physician networking opportunities and much more throughout the year.
Interested in learning more about MOMS Strategic Partnership program?
Please call Laura Polak at (402) 393-1415 or e-mail laura@omahamedical.com
---
PLATINUM PARTNERS
---


COPIC is a leading provider of medical professional liability insurance and comprehensive financial services tailored for health care professionals.  Contact Kristin Stepien or call her at (720) 858-6186.
---
GOLD PARTNERS
---

ACCESS Alliance is ACCESSbank's premier Professional Services Department, designed for the unique financial needs of healthcare professionals. ACCESSbank is here as your partner, no matter what stage of life you're in. We work directly and personally with each of our professional clients, to exceed the service expectations that you have come to expect and deserve from your financial partner. Offering a vast range of personal and business deposit and lending solutions, with specialized rates for MOMS partners, your dedicated relationship lender, will ensure you receive unparalleled responsiveness and knowledge from a trusted ally. We know your time is valuable and being locally owned allows for faster decisions from individuals who know you personally and take the time to understand your ultimate goal. We are aligned with you. ACCESS Alliance. Your Stage. Your Story. Contact Laurie Cradick, Professional Services Relationship Officer
---

Our health care clients include, among others, hospitals and health systems, academic medical centers, ambulatory surgical centers, physician groups, and assisted living facilities.  Our work with these clients includes mergers and acquisitions, formation issues, physician/hospital relations, regulatory compliance, privacy and security issues, health care fraud and compliance, employee benefits and executive compensation, non-profit issues, real estate, tax, employment, project finance and litigation.  By working across practice areas within the firm, McGrath North is able to draw on its experience in delivering a comprehensive solution for its health care clients. You may contact Stephanie Sharp, Attorney at (402) 633-1497.
---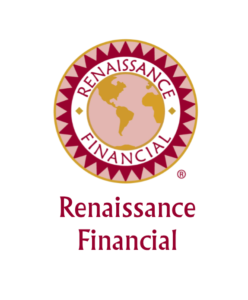 Today's financial terrain has grown more challenging, and it helps to have a trusted partner who can guide you.  At Renaissance Financial, we believe a well-rounded financial strategy is crucial in this ever-changing market.  We will help you identify your goals, map the course to get there, and walk alongside you as we implement the strategies, with follow-up and reviews throughout the entire journey.  As a full-service provider we give you the tools, insights and customized financial strategies to help turn your goals into reality.  You may contact Chris Insinger, Insurance & Investment Specialist at (402) 884-6802 or Chad Rutar, Financial Advisor at (402) 682-3900.
---
SILVER PARTNERS
---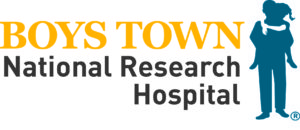 Since the opening of Boys Town National Research Hospital in 1977, the hospital has been internationally recognized as a leader in clinical and research programs focusing on childhood deafness, visual impairment and related communication disorders. We have developed national medical programs that are now instituted in hospitals and clinics across the country.  Today, the hospital offers a broad range of clinical services, including ear, nose and throat services at the Boys Town Ear, Nose and Throat Institute, general pediatric care with Boys Town Pediatrics, and specialized care in orthopaedics; internal medicine, pediatric gastroenterology; pediatric ophthalmology; pediatric neurology;  allergy, asthma, pediatric pulmonology; behavioral health, hearing and balance.  Please contact Brooke Wittrock or call (402) 498-6680
---

Cline Williams serves entities and professionals throughout the health care industry. We represent critical access hospitals and large health care systems, ambulatory surgical centers, dialysis providers, federally qualified health clinics, rehabilitation, long term care and assisted living facilities, and individual providers and their practices, including medical, dental and behavioral health providers. The lawyers at Cline Williams emphasize prevention and policy development in order to creatively and proactively minimize the risk of potential legal, compliance or regulatory exposure and liability. Cline Williams' services reflect the broad range of issues facing health care entities and professionals today and the dynamic and evolving health care industry.  Contact Mike Pallesen, Attorney, or call (402) 384-7542.
---


Core Bank's vision is to be a truly remarkable company that just happens to be a bank. You see, for us, it's about you ­­­– our customers. That's why we've designed an elevated banking experience tailored specifically for healthcare. It's time to bank with a bank that understands you; your challenges, opportunities, and needs. Contact Rick Rawley, Commercial Lender or call him at (402) 829-3436.
---

Our Health Law counsel specializes in helping physicians, physician-owned entities, and companies providing healthcare services and products navigate the growth, rapid change and web of regulations in the healthcare industry. We work with our clients from inception on with the creation, management, and ongoing counsel of their practice or business. We are responsive, efficient and flexible to so you can remain effective in this high-stakes, high-demand industry.  Contact Richard Vroman, Attorney, Chair of Health Law Practice Group or call him at (402) 343-3810.
---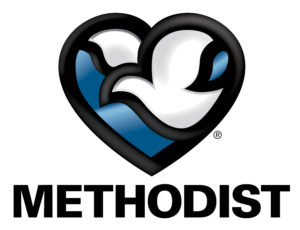 A leading regional integrated health care delivery system, Methodist Health System provides quality health care and preventive services to residents throughout the Midwest. Founded in 1982 as the first health care system formed in the region, the Methodist Health System mission is simple: "NMHS is committed to caring for people." With three hospitals, more than 25 clinic locations, a nursing and allied health college, medical supply distributorship and central laundry, Methodist Health System brings the full resources of our regional network of health care providers, educators and support services to Nebraska and Southwest Iowa.  Contact Jenni Stoll or call her at (402)354-6811.
---

At UMB, your practice is our business.  From day one you can count on UMB to be more than just a bank.  UMB practice finance specialists partner with you to help you chart the course for your practice now and in the future.  After all, we know practices aren't built overnight; they're built in stages.  Our industry expertise and custom solutions can help you build your practice, at every stage.  And for you as a physician, we have created personal and professional mortgage loan solutions tailored to licensed doctorate professionals.   Contact Kevin M. Malone, Vice President of Private Banking (402) 889-7166.
---
BRONZE PARTNER
---

CBRE|MEGA is Omaha's premier full service commercial real estate company offering brokerage services, property management, and project management.  We assist our clients in finding solutions to their real estate needs by providing world class service and resources.  CBRE|MEGA has extensive experience helping medical groups expand, relocate, build-out, and manage their properties.  Contact Kellee Mikuls, Vice President at (402) 697-5850; Matt Bogard, Director of Asset Services at (402) 697-5875; or Sam Garden, Director of Project Management at (402) 557-6002.
---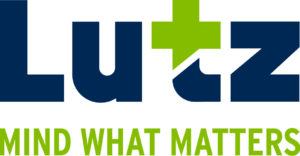 Lutz is an accounting and business consulting firm that provides practices and individual physicians heightened financial and organizational success.  Our experienced teams in Omaha, Lincoln, Grand Island & Hastings simplify complexities and provide accounting, healthcare practice consulting, tax, wealth management, recruiting, M&A and technology services.  Contact Adam Austin or Erin Baas or call at (402) 496-8800.
---
The NMA, founded in 1868, is an advocacy organization comprised of 3,000 physicians (MDs and DOs), residents and medical students from across all areas of Nebraska.  We encourage those physicians that are not members to consider joining today. Give us a call to find out more about the benefits of belonging to the NMA.  Contact Amy Reynoldson, Vice President, or call her at (402) 474-4472.