The Metro Omaha Medical Society has developed the Strategic Partnership program.  These Partners are a group of carefully selected organizations who work closely with the health-care industry and provide expertise, products or services for the benefit of local physicians. We encourage you to talk with our Strategic Partners listed below to meet your personal and professional needs.
In addition, the generous financial support of these Strategic Partners assists the Metro Omaha Medical Society in providing members valuable educational programming, physician networking opportunities and much more throughout the year.
INFORMATION ON BECOMING A STRATEGIC PARTNER
PLATINUM PARTNER
---

In business since 2003, Quality Clinical Research offers Omaha-area physicians two valuable resources.  Physicians seeking to add income, benefit your patients and contribute to major medical advancements have the opportunity to integrate clinical research into their weekly routine.  QCR also rents clinic space to physicians who might be scaling back their practice, but would like to continue seeing patients without the expensive overhead costs of owning and operating their own facility.  Contact Seneca Harrison at (402) 810-3798 or seneca@qcromaha.com.
---
GOLD PARTNERS
---

Core Bank's vision is to be a truly remarkable company that just happens to be a bank. You see, for us, it's about you ­­­– our customers. That's why we've designed an elevated banking experience tailored specifically for healthcare. It's time to bank with a bank that understands you; your challenges, opportunities, and needs. Contact Markie Lowry, Healthcare Relationship Manager at 402-898-3475 or Brandon Souba, Professional Executive Relationship Manager at 402-294-7009.
---

Today's financial terrain has grown more challenging, and it helps to have a trusted partner who can guide you.  At Renaissance Financial, we believe a well-rounded financial strategy is crucial in this ever-changing market.  We will help you identify your goals, map the course to get there, and walk alongside you as we implement the strategies, with follow-up and reviews throughout the entire journey.  As a full-service provider we give you the tools, insights and customized financial strategies to help turn your goals into reality.  You may contact Chris Insinger, Insurance & Investment Specialist at (402) 884-6802 or Chad Rutar, Financial Advisor at (402) 682-3900.
---

Health care law requires lawyers with a detailed understanding of the regulatory issues facing health care providers under the new health care reform laws, plus expertise in tax, business, real estate, employment law and asset protection issues. Vandenack Weaver Truhlsen health care attorneys have that understanding and expertise. Our health care team offers the combined experience of several expert attorneys to cover virtually every legal health care issue that a particular provider or provider entity may encounter, including health care entity structures, compensation and benefits, compliance with HIPAA, Stark-anti-kickback, false claims, asset protection, health care agreements, electronic medical records, concierge practices, billing issues, payor-provider relationships, reference based pricing and licensing issues. Contact Mary E. Vandenack on her website vwtlawyers.com or call 402.504.1300.
---
SILVER PARTNERS
---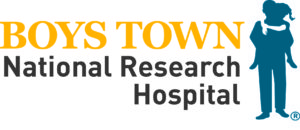 Since the opening of Boys Town National Research Hospital in 1977, the hospital has been internationally recognized as a leader in clinical and research programs focusing on childhood deafness, visual impairment and related communication disorders. We have developed national medical programs that are now instituted in hospitals and clinics across the country.  Today, the hospital offers a broad range of clinical services, including ear, nose and throat services at the Boys Town Ear, Nose and Throat Institute, general pediatric care with Boys Town Pediatrics, and specialized care in orthopaedics; internal medicine, pediatric gastroenterology; pediatric ophthalmology; pediatric neurology;  allergy, asthma, pediatric pulmonology; behavioral health, hearing and balance.  Please contact Lindsay Stecher or call (531) 355-6386.
---

COPIC's mission is to improve medicine in the communities we serve. We are a leading provider of medical liability insurance that goes beyond basic coverage to offer educational resources, expert guidance, and proven programs designed to address health care risks and support better outcomes. Founded by physicians, COPIC is backed by decades of experience and a long-term commitment to maintaining a strong, stable health care environment. We work with members of the health care community to support their efforts to deliver the best patient care.
COPIC offers coverage in the Midwest and Rocky Mountain regions along with a national risk retention group. Our network of insureds includes over 17,000 physicians and more than 230 hospitals and health care facilities. COPIC is exclusively endorsed by the Colorado Hospital Association, Colorado Medical Society, Iowa Medical Society, Minnesota Medical Association, Nebraska Medical Association, North Dakota Medical Association, South Dakota State Medical Association, and Utah Medical Association. Contact Kelsey Casper at kcasper@copic.com or call her (720) 858-6192. www.callcopic.com.
---
Your practice. Our Promise. Financing options that fit your needs. First Citizens Bank understands that your financing needs will change over the years. Whether starting out on your own for the first time, joining an existing practice, or preparing to expand or renovate your practice, we have customizable financing options available. Please contact Joseph Henry, Vice President of Business Banking at 402-980-6027 or email at Joseph.henry@firstcitizens.com.
---

Since 2006, Five Nines has partnered with Nebraska and Iowa-based companies to establish and advance their technology operations. With offices in Lincoln, Omaha, Kearney, and Central City, Five Nines is the largest, most capable Managed Services Provider in the Midwest. Contact Joel Friesen, CEO or call (402) 817-2650.
---


Our Health Law counsel specializes in helping physicians, physician-owned entities, and companies providing healthcare services and products navigate the growth, rapid change and web of regulations in the healthcare industry. We work with our clients from inception on with the creation, management, and ongoing counsel of their practice or business. We are responsive, efficient and flexible to so you can remain effective in this high-stakes, high-demand industry.  Contact Richard Vroman, Attorney, Chair of Health Law Practice Group or call him at (402) 343-3810.
---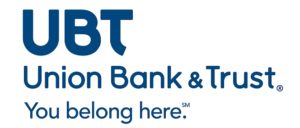 Since 1965, Union Bank & Trust has been owned and operated by a long-time banking family, the Dunlaps. Through this family's progressive, customer-focused management style, UBT has grown into a thriving, financially diverse organization serving the Midwest. Our Omaha office at 177th & West Center Road serves area businesses with commercial real estate lending, business banking, treasury management, and equipment leasing. Individuals and families come to us for their personal banking, trust, private banking, and investment needs. And a new five-story full-service location is now open at 144th Street and West Dodge Road in the Heartwood Preserve, signaling our investment in Omaha and our commitment to serving the community. Please email Eric Argo or call me at 402-827-6958 for additional information.
---
BRONZE PARTNERS
---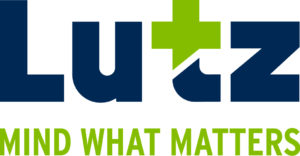 Lutz is a business solutions firm for people seeking a partner to help energize and heighten economic and organizational success. Our experienced team provides accounting, financial, talent, M&A, and technology services. We work to simplify complexities, help make critical business decisions, and focus on the things that are truly important to you. We embrace your business as our own to spark the right solutions and help you thrive. That's our promise: to mind what matters. Contact  Erin Baas or call at (402) 496-8800.
---
A leading regional integrated health care delivery system, Methodist Health System provides quality health care and preventive services to residents throughout the Midwest. Founded in 1982 as the first health care system formed in the region, the Methodist Health System mission is simple: "NMHS is committed to caring for people." With three hospitals, more than 25 clinic locations, a nursing and allied health college, medical supply distributorship and central laundry, Methodist Health System brings the full resources of our regional network of health care providers, educators and support services to Nebraska and Southwest Iowa.  Contact Jenni Stoll or call her at (402)354-6811.